Manchester United had a quarterfinal to forget, but Erik ten Hag will undoubtedly remember the second leg in Seville when assembling his team for the following year.
When United was 2-0 up and cruising in the first leg at Old Trafford, a couple of late own goals put the match in doubt. The worst wasn't over yet.
At Ramon Sanchez-Pizjuan Stadium, Sevilla easily defeated United 3-0 to win the match 5-2 overall. Two of Sevilla's goals were solely attributable to United mistakes.
He told BT Sport, "This was a great opportunity, a great occasion, to win something and we gave it away. We have to take the blame."
"We can't alter anything now; it's gone. The following chance is on Sunday, so we must anticipate it.
"That's not acceptable. We lost the battles because they were more committed, more eager, and more ready to win.
"Everyone can see that a club like Manchester United has higher standards and demands."
On Sunday, United plays Brighton at Wembley in the FA Cup semifinals. Four days later, United travels to Tottenham for a crucial match in the Premier League top-four chase.
Although they have won a title this year, if they perform as poorly as they did in Seville in these games, their season may be over.
Of course, the opposite may also be true—with so much on the line, United's players have the chance to put this disaster behind them right now. However, many members of the team thought that this was a turning moment.
They barely produced anything when Bruno Fernandes was on suspension. Their lack of cutting edge was evident when Marcus Rashford, their leading scorer this year, was brought on half-fit at halftime while still recovering from a groin ailment.
Casemiro struggled mightily in the middle and received a yellow card, which would have disqualified him from the first leg of the semi-final — not that United ever appeared to have a chance.
In the center of defense, Harry Maguire had another difficult night and gave the ball away for the game's first goal. Victor Lindelof wasn't much better.
Without Raphael Varane and Lisandro Martinez, United's defense is just insufficient; hence, summer reinforcements are required.
Unfortunate for United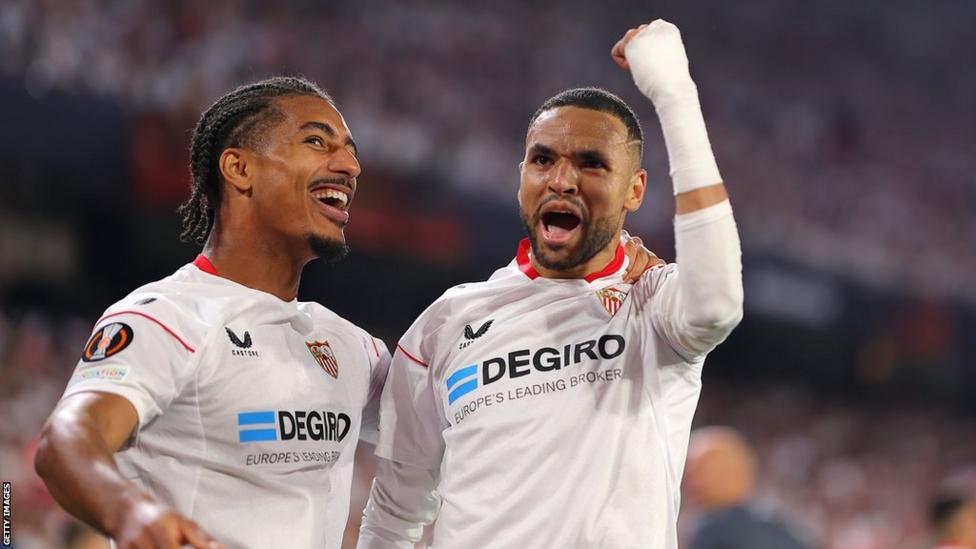 Former United midfielder Paul Scholes told BT Sport, "I think tonight has changed Ten Hag's mind on a few of these players." "That is likely to be the only positive outcome of this.
"This demonstrates that the squad is inadequate if there are injuries. This team is capable of handling other matches, but it struggles in the heat of battle and in front of a large crowd. When the major players aren't fit, the quality suffers.
According to league standings, this was a shocking loss for Sevilla, who are currently 13th in La Liga after a dreadful season that saw them close to the relegation zone.
They did, however, rise to the occasion here, as they usually do in this tournament, and are now unbeaten in five games under Jose Luis Mendilibar, who is their third permanent manager of the season.
"These players have won six Europa Leagues," former United midfielder Owen Hargreaves said of Sevilla. "They [United] weren't prepared, and they consistently came in second place.
"I don't believe any of us anticipated this. At Old Trafford, this was lost in the second half, and United were not prepared.
"Sevilla played as if everything depended on it. For United, this was a catastrophe.
"Some of these players are playing for their Man Utd careers – is there any way back?" said former Wales international Robbie Savage. Some people's recovery is going to be really difficult, in my opinion. This match only shown that the squad is far from competitive without a handful of its key players.
The most matches against a club in United's European history without a victory were their five meetings against Sevilla in major competition.
Additionally, United has been eliminated from a European quarterfinal match by Spanish opponents for the sixth consecutive season, with three of those losses coming to Sevilla.
Don Hutchinson, a former midfielder for Scotland, said on BT Sport that Sevilla, a team that has won the championship six times, may have been mistreated.
"I believe that Ten Hag will see some of these players and conclude that they are unfit to don the red shirt of Manchester United.
Also required is a number nine. If not, I would be shocked if they choose Victor Osimhen from Napoli instead of Harry Kane.
Does De Gea adhere to Ten Hag's principles?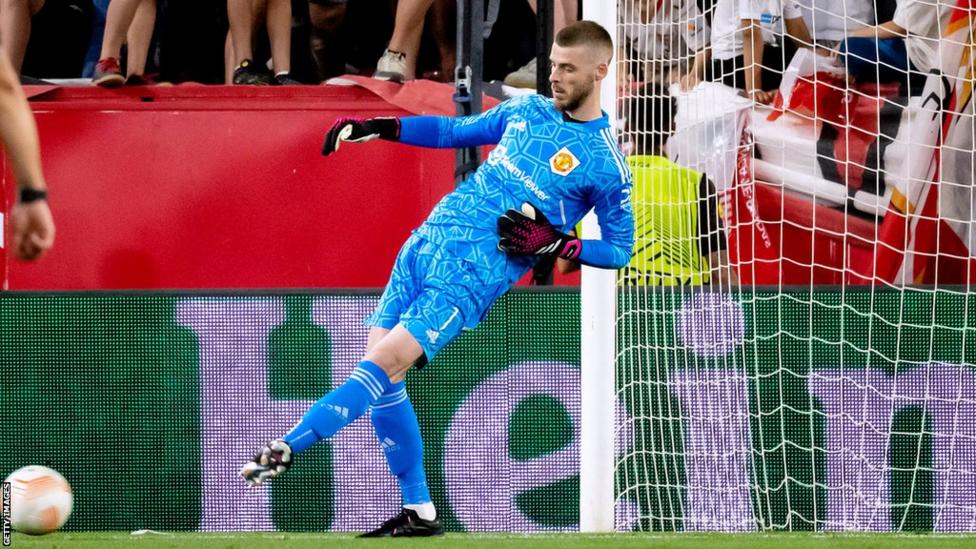 While the whole United team must share some of the responsibility for this defeat, David De Gea is mostly to blame.
The United goalkeeper placed Youssef En-Nesyri under unnecessarily heavy pressure to score the opening goal with an ill-advised short pass, and he was entirely at fault for Sevilla's third after racing out from goal to attempt to half-volley a long ball away, only to completely miskick and enable Youssef En-Nesyri to complete the scoring.
One of the worst evenings of De Gea's career was made much worse by Loic Bade's header that looped over him and in off the crossbar just after halftime. De Gea's contract at Old Trafford expires this summer.
Opta reports that de Gea has five more Premier League mistakes since the beginning of the previous campaign than any other player across all leagues.
Hargreaves praised De Gea as "a brilliant servant and a great shot stopper." But Ten Hag loves to play out, and he has poor footwork.
Does he adhere to Ten Hag's principles? According to today, no.
David de Gea is not a great football player, said Scholes. Ten Hag will ultimately desire to play outside, despite his excellent service to the team as a goalie.
But Ten Hag jumped to the defense of his goalie. He stated, "He's the one with the most clean sheets in the Premier League, that shows he's a very capable goalkeeper."
Many of the players who trudged out in Seville might not fit in United's future plans, but Ten Hag must pick them up and get ready for Sunday in order to save this season from collapsing.
More information on the website: https://www.bbc.com/